MOJIETU product highlights:
Pressure Level Auto Detection
MOJIETU Lightning has an accurate, easy-to-read built-in pressure gauge. Simply connect the nozzle to the valve of the tire and it will auto-detect the pressure level. The LCD indicator will give you more precise readings and you can also read the real-time pressure easily in the dark.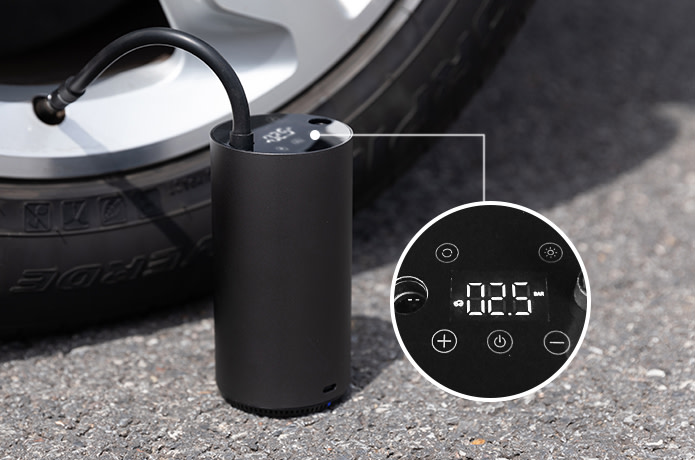 Auto Stop at Preset Pressure
MOJIETU Lightning allows easy monitoring of air pressure during inflation and auto-stop exactly at the preset pressure to prevent over-inflating the tire. So that you don't need to monitor the tire pressure all the time and can even walk away from the device during inflation.

 4 Smart Modes, 1 Press Operation
MOJIETU Lightning provides 4 smart modes for different items: bike, motorbike, car & ball.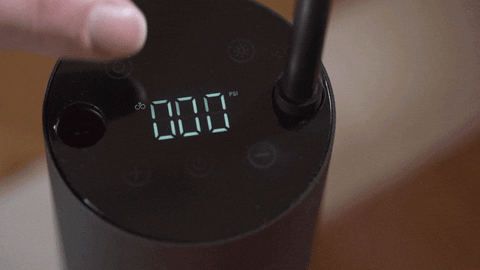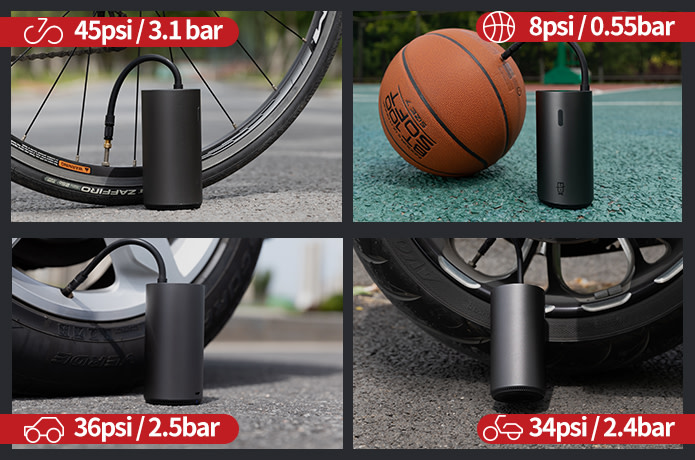 2600mAh Lithium Battery
Powered by a fast rechargeable 2600mAh high capacity lithium-ion battery, one charge lasts long enough to inflate all family cars. And with great the standby battery life, a fully charged MOJIETU Lightning can last up to one year without use. Never worry again for any roadside
emergencies!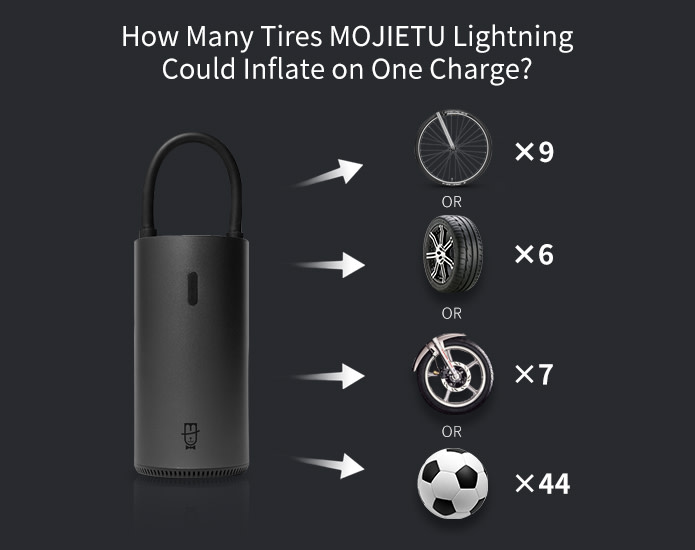 4 Universal Nozzles
MOJIETU Lightning comes with 3 extra nozzle attachments to serve multiple purposes.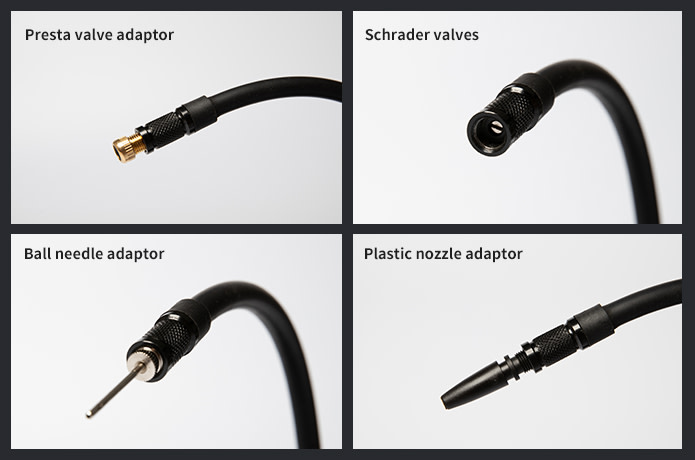 It can tackle most tires and balls on the market, as well as recreational inflatables. 

3 LED Light Modes
MOJIETU Lightning provides great peace of mind with a built-in bright LED light. Not only can it illuminate the tire you are inflating in darkness, it can also turn on the warning light mode to alert passing vehicles. With SOS Emergency Light, MOJIETU Lightning ensures your safety when dealing with night-time roadside emergencies.